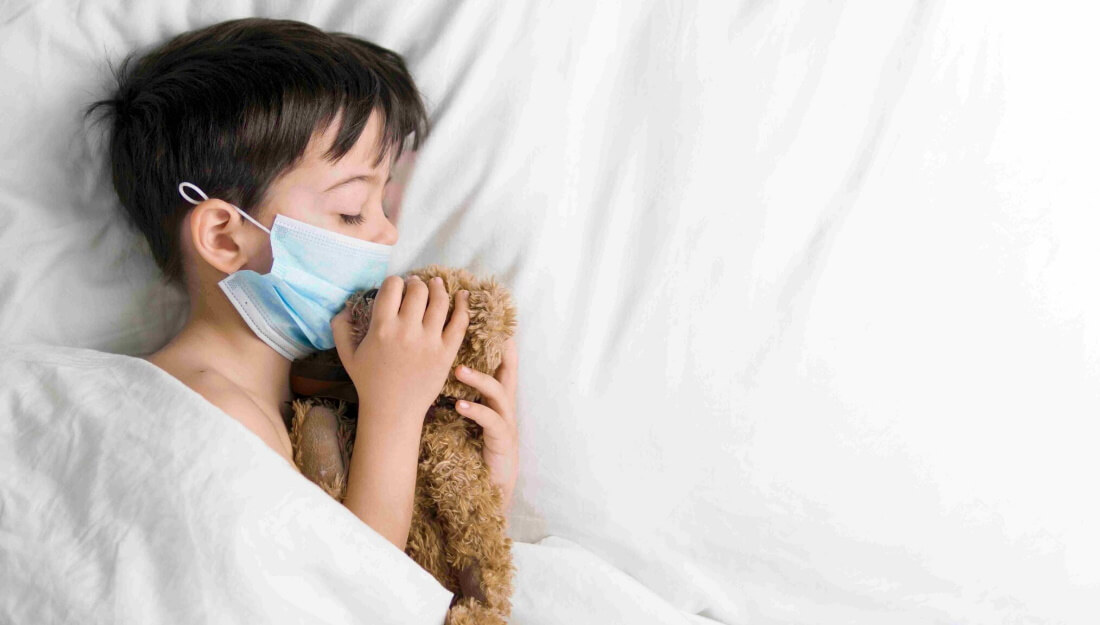 Child Cancer Support
According to the American Cancer Society, around 11,050 children in the US under the age of 15 will be diagnosed with cancer this year, however, 84% of children with cancer have a five year or longer survival rate due to advances in medical treatment.
Massive Bio's number one priority is to create positive outcomes for cancer patients. With the Clinical Trial Matching Service and Virtual Tumor Board, you are one-step closer to reaching that positive outcome.
Cancer clinical trials are important for cancer treatment; they find and prove new ways to fight cancer. By participating in a clinical trial, you can find the best treatment for your child's cancer and help other children who are struggling with cancer. Getting access to the right clinical trials and right treatments shouldn't have to be overwhelming. That's why Massive Bio uses the clinical trial matching service to match cancer patients to the right clinical trials based on the stage of disease, biomarker status, geographical location and past medical history.
Effects of Childhood Cancer
Why Join A Childhood Cancer Clinical Trial?
Clinical trials are designed for healthcare and medical experts to improve and expand research on specific types of cancer. They research and test new treatments and procedures in order to help improve symptoms and treat tumors of current patients using techniques that are not yet available in standard treatment.
Since children require different treatment that adult in terms of doses, device dies and therapies, it's important to further continue childhood cancer research, since most standard treatment is tested on adults. Childhood cancer clinical trials also offer closer monitoring from experts, which provides more personalized treatment.
Do You Have Questions?
You can be one step closer to unlocking cancer treatment options for your child.
Virtual tumor board to review your child's case
A second opinion without leaving home from Oncologists across the country
Explore options for therapy when your child has relapsed or current therapy has failed
 Access to Clinical trial & Immunotherapy options where appropriate
Benefits
Find Childhood Cancer Clinical Trials
No travel required
The clinical trial matching process is virtual, so no travel is required up until the full enrollment is complete. Our team of experts analyze and deliver your clinical trial matches virtually and are always available to answer any questions or concerns.
Pre-screening for Childhood Cancer Clinical Trials
Our patient advocates receive your medical records and closely review your specific case to provide the best trial matches based on your disease stage, biomarker status, geographical location and more. Our number one priority is to provide your child with a positive outcome.
Find Your Best Option
Our SYNERGY-AI technology platform sorts through over 30,000+ of active childhood cancer clinical trials in order to provide you with the most personalized matches possible for your child's specific cancer case.
Close Guidance
A patient advocate will guide you through the trial matching, qualifying, and enrolling process. Any questions or concerns you may have can be brought to your advocate to ensure you are confident in the process and are choosing the best option for your case.
Mission
We are unwavering in our commitment to create a world without cancer. We believe all people should have equal access to leading edge therapies and new-emerging clinical trials, regardless of where they live or their ability to pay.
New Treatments and Research
Resources for Patients and Families
A new cancer diagnosis may trigger feelings of sadness, anger and fear. In addition to the resources below, it maybe helpful to connect with peers and build a strong social support system.
Precision in Pediatrics: Diagnosing and Curing Childhood Cancer
Common Questions Families Ask